BeeGraphix Community Spotlight
Meet Nicole Welsh, an AP Physics Teacher at Trinity High School who has been spreading the love of science to students of all ages for over ten years. Along with a full-time teaching job, Nicole is the head of Trinity's Science, Technology, Engineering, Arts and Math Program (STEAM) and the lead of the school's Pennsylvania Junior Academy of Science Program (PJAS) on a regional and state level. This year will be the high school's second year of hosting the STEAM Competition with over 80 student competitors from 16 different school districts. Because of Nicole, the STEAM and PJAS programs at her school district continue to grow, along with the students' knowledge and interest in different aspects of science and technology...but she doesn't stop making an impact there.
Nicole also had the idea to start a STEAM Program for Beth Center Elementary School, where her two daughters attend and her husband is a middle school teacher and multi-sport coach. Over 80 families attended the first annual Beth Center Family STEAM Night this past Tuesday organized by Nicole, with the help of many BC teachers, PTA members and volunteers. The kids had a great time doing activities with Legos, aerodynamics, catapults, chromatography art, magnets and even a barge building challenge.
When people go out of their way to make our community a better place, it should not go unnoticed and we would like to thank Nicole for her dedication and hard work! Nicole, we tip our hat to you.
Meet Diann Donaldson, owner of Jazzy Boutique in Belle Vernon, PA. This Spring, Diann collected and gave out over 300 prom gowns as part of the event she has been holding at Jazzy Boutique for a few years. The event gives the opportunity for those who may not otherwise be able to afford a prom gown to browse, shop, try on and go home with one of their own. Along with the full dress shopping experience, there are also makeup artists, live music and a great staff to make the event a fun, memorable experience.
Diann and Jazzy Boutique are partnered with several non-profits and local school districts including California University of PA, Life'sWork of Western PA, Hands & Feet and the Salvation Army Youth Program. Through her contributions to these programs and more, Diann is helping to make a difference in the community that she loves.
Diann, we tip our hat to you!

Stop in Jazzy Boutique or check out their website for more information: www.jazzyboutiques.com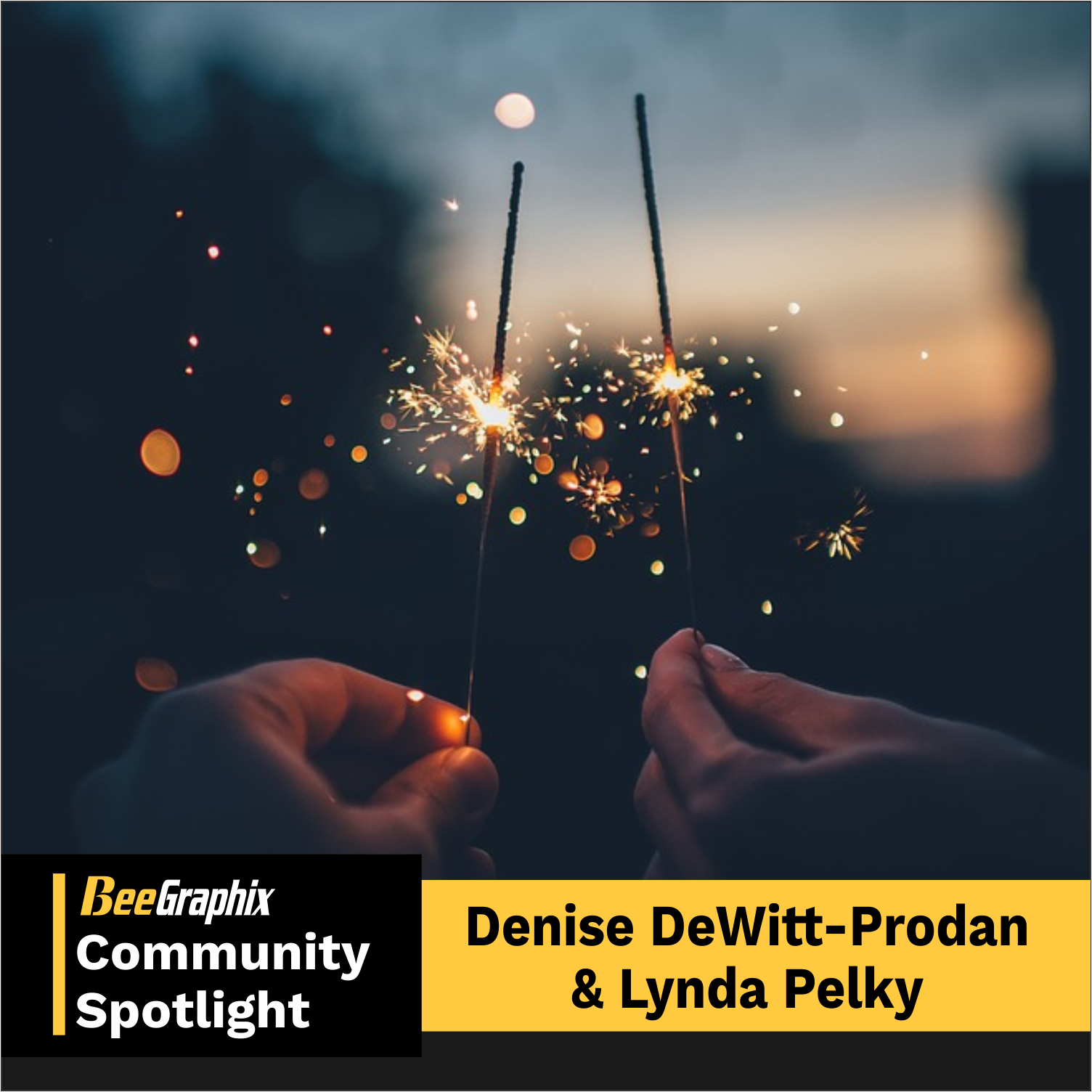 Denise DeWitt-Prodan & Lynda Pelky
Introducing the newest BeeGraphix Community Spotlights, Denise Dewitt Prodan and Lynda Pelky!
For the last 14 years Denise and Lynda have been organizing Fredericktown's fireworks. They do a lot of work behind the scenes to make sure everything goes according to plan; mailing letters to raise money, finding vendors and organizing the Riverfest, acquiring state permits, purchasing fireworks, hiring bands, making arrangements for the petting zoo, buying and placing signs and advertising and as if all that is not enough they also have to deal with the weather!
Denise and Lynda volunteer their time to bring this amazing event to our community and their hard work should not go unnoticed. Ladies, we tip our hat to you!
Do you know someone who goes above and beyond in your community? Please fill out the form below to nominate that person to be featured in our Community Spotlight!